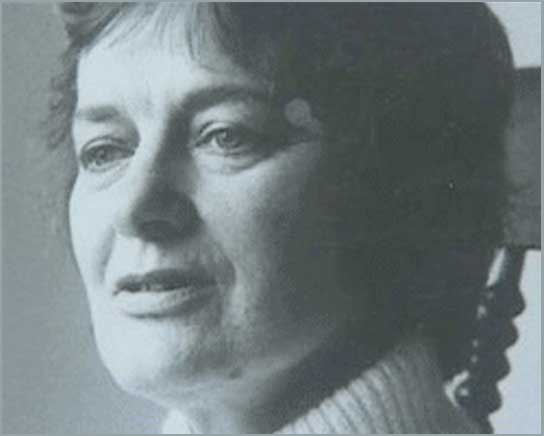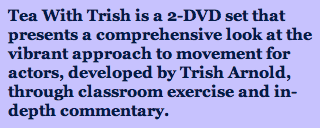 Merry Conway has been teaching and thinking about movement since the early 1970's, following her teacher-training with Trish Arnold. She was drawn into creating this video as a way to capture something of Trish herself for the next generation -- Trish's love of the material, her teaching and her thoughts about movement.
Merry has taught Movement with Kristin Linklater at Shakespeare & Company and Stratford, Ontario, at Carnegie-Mellon University, Pittsburgh, and at The Guildhall School, Mountview Theatre School and Drama Studio in London, as well as numerous workshops both at universities and independently.
She has been a Movement/Acting Coach for Anna Deavere Smith and LA Women's Shakespeare Company and was the "Clownmaster" at Shakespeare & Company. Merry received an NEA directing fellowship with Shakespeare & Company to study Fool and Clown in Shakespeare. For several years she worked as a clown.
For the past 20 years Merry has been the Co-Artistic Director of Conway & Pratt Projects, making large-scale walk-through environments housed in abandoned spaces.
She is currently teaching Movement, as well as developing her work on "Embodying the Humors" and "Creating Emotions from Sensation."